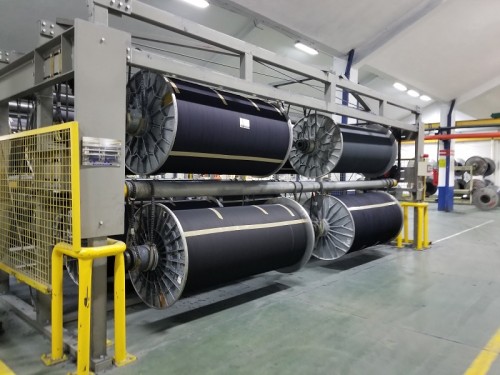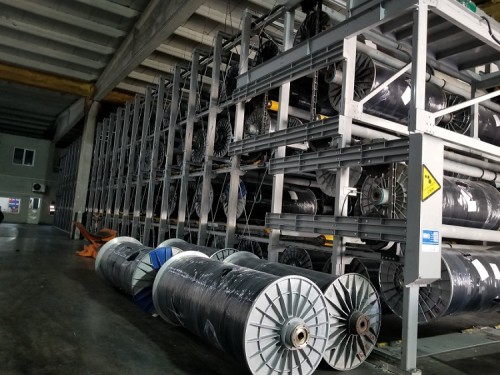 Suntech high Space utilization and data communication warp beam storage system
Item specifics
Storage capacity

20-100pcs
warp beam diameter

500-1250 mm
Storage layer

2,4,6,8
Description
The model ST-BS is the best solution for storage of ready warp beam/size beam/weaving beam/ fabric roll, which is widely applicable in the weaving preparation workshop, weaving unit and finishing unit for space utilization and to avoid damage of ready warp/fabric roll. They are available in different models for handling each particular situation. For example, loading and unloading can be undertaken from one position to several positions at one or different level. The model ST-BS could employ a microprocessor-con- trolled information system for storage and retrieval of particular beams.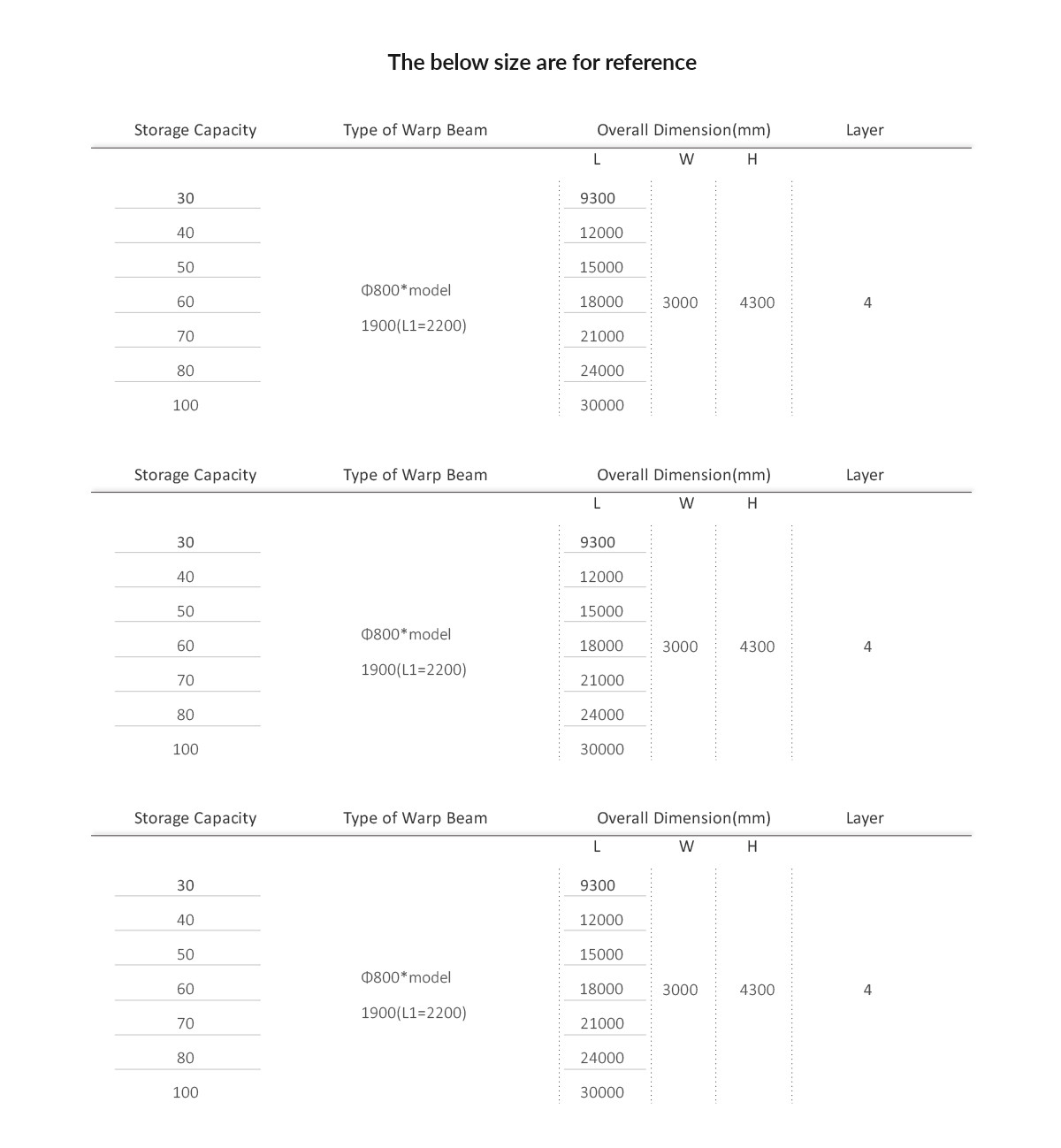 Features:
1). Installation Options: Single Exit; Embedded Single Exit; Double Exits; Embedded Double Exits; Vertical 1-2 Layers.
2). Storage Layer: two; four; six; eight layers
3). Storage Capacity: 20 120pcs
4). Diameter of Beam or Fabric Roll: 500-p1250mm
5). Width of Beam or Fabric Roll: model 1500 model 3900
6). Loading & Unloading: electric hydraulic lift table
7). Enclosed Control Panel with PLC for sequential control of machine.
8). HMI (Touch Panel) for easy and quick access of data and machine operation.
9). Automatic Beam Selection based on entered data like beam No./beam code/mill code/etc. Machine will select shortest path dy h is p, d to ble and bring the selected beam at doffing position.
10). Safety controls are interlocked with machine operation.