ST-KFIM-01 Knit Inspection Machine has the best tension control system for knitted fabrics. The perfect tension-free inspection system prevents knitted fabrics from damagement during the inspection process.
1. Lucky Textile Mills Ltd. (Pakistan)
Lucky Textile Mills Limited, who has became our long-term business partner starting from 2013, is the strong and outstanding textile manufacturer who was established in 1983.
Begin from 2013, Lucky Textile bought our ST-KFIM-01 Knitted Fabric Inspection Machine which is still running well till we visit their factory in March 2016: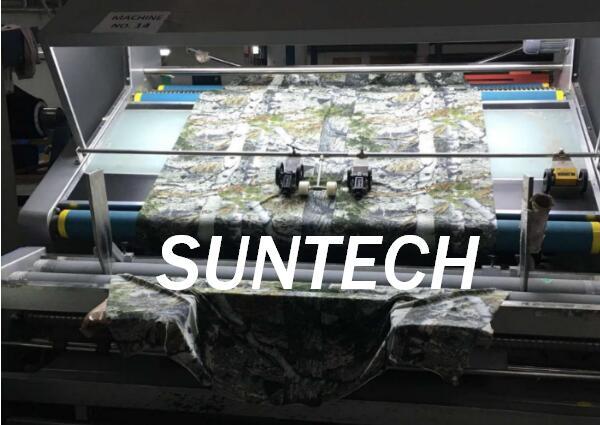 2. South Asia Textile Industries Lanka Pvt Ltd.(Sir Lanka)
Our customer South Asia Textile Industries Lanka Pvt Ltd. is the leading weft knitted fabric manufacturer in Sri Lanka.
In 2014, they purchased from us 9 sets of ST-KFIM-01 Knitted Fabric Inspection Machine: (below pictures are taken at South Asia Textile Industries' factory)