The monthly salary of a cloth inspector is as high as hundreds of thousands? Suntech intelligent cloth inspection machine helps HAYLEYS to sharply reduce the cost of cloth inspection
Share
Issue Time

2021-02-25
Summary
The monthly salary of a cloth inspector is as high as hundreds of thousands? Suntech intelligent cloth inspection machine helps HAYLEYS to sharply reduce cloth inspection costs, improve production efficiency, and catch up with the delivery schedule. Suntech cloth inspection machine helps human textile business.
Recently, there was a hot news about cloth inspectors in China. A professional fabric inspection company in Keqiao, Shaoxing County, China, hired two Italian fabric inspectors to inspect hundreds of thousands of meters of fabric in half a month. The total monthly salary is as high as 150,000 yuan, plus the hotel and other expenses. The expenditure amounts to 200,000 yuan.

In an interview with the media, the person in charge of the company said: The two foreigners were sent by the Italian head office, and their work was mainly fabric quality inspection. To put it plainly, they are "cloth inspectors", but they are definitely high-paid inspectors.(Click to share to LinkedIn)
Why hire a fabric inspector with such a high salary? Because with the improvement of people's living standards, the requirements for clothing fabrics are getting higher and higher. The more high-end fabrics, the less flawed they are. The fabric must be strictly inspected to ensure quality. And now the most expensive is labor costs, and China is no exception.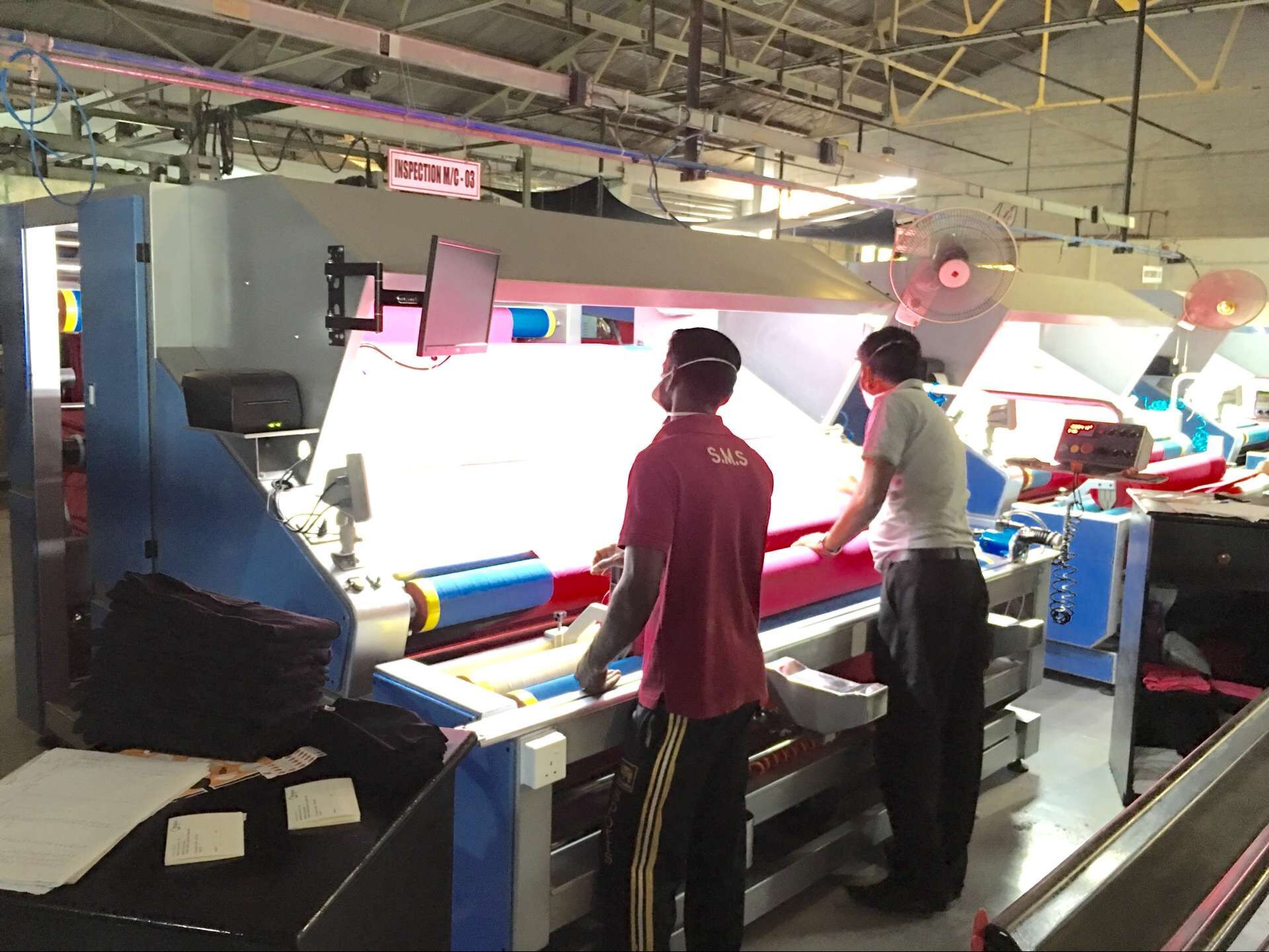 Cloth inspection has become an indispensable process in the textile process. Cloth inspection is one of the finishing processes of grey fabrics. In accordance with the national standards or industry standards for the green fabric inspection, the appearance quality of the green fabric is inspected one by one. Visually inspect fabric veil defects and weaving defects to score, make corresponding marks, prompt the information of repairable weaving, unrepairable weaving defects, cumulative drop and one-off drop, and timely report and follow-up inspection of continuous and sudden defects .(Click to share to Facebook)
However, the traditional manual inspection of cloth is not only expensive, but also time-consuming. Generally, the inspector can only detect about 200 defects per hour. If it exceeds this range, it is easy to miss inspection and misjudgment. Generally, 500 sets of traditional looms in three-shift system need 2.5 inspectors, 2.8 repairers, and corresponding random inspectors and other auxiliary personnel. The labor cost is relatively high. Moreover, manual cloth inspection has certain technical requirements and vision requirements for inspectors. Long-term concentrated vision can easily lead to eye fatigue and increase the probability of workers suffering from occupational diseases.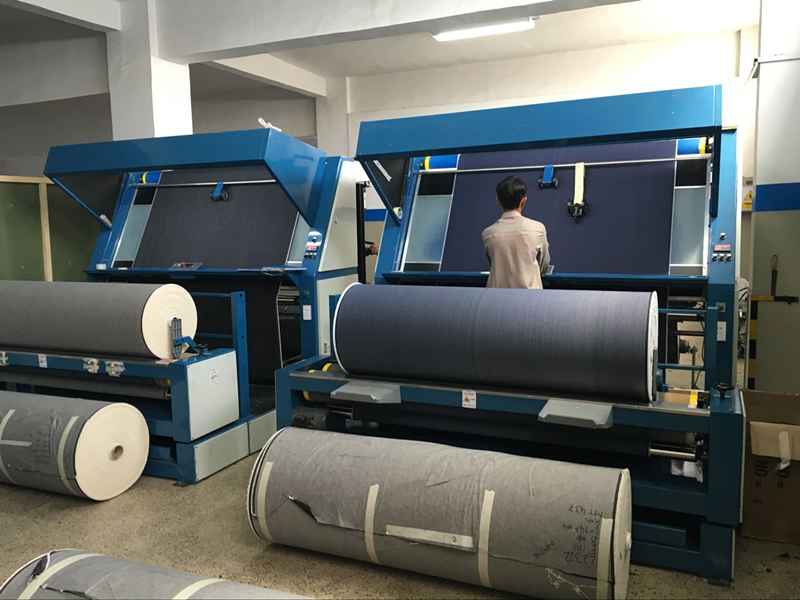 If an intelligent cloth inspection machine is used for cloth inspection, not only the efficiency and accuracy of cloth inspection can be greatly improved, but also labor and time costs can be reduced. The inspection quantity of Suntech intelligent cloth inspection machine is significantly higher than that of manual inspection, or even several times higher. The accuracy of fabric defect detection is more than 95%, and the rate of missed inspection and misjudgment is less than 5%. Compared with manual inspection All indicators have been significantly improved. The inspection speed is generally up to 120m/min or more, and the highest is 300m/min. The inspection speed can be adjusted according to the needs. The actual inspection speed is related to the machine width and defects.
As an old-brand cloth inspection machine manufacturer, Suntech has 50 years of technical precipitation and equipment manufacturing experience.
With more than 4,500 customers and 10,000 machine installation cases around the world, it specializes in the production of cloth inspection machines and cloth inspection packaging lines (including cloth inspection machines and packaging machines). Manual, semi-automatic and automatic cloth inspection machines can be customized according to user needs. 13-month warranty and free random accessories such as optoelectronics and digital length meter.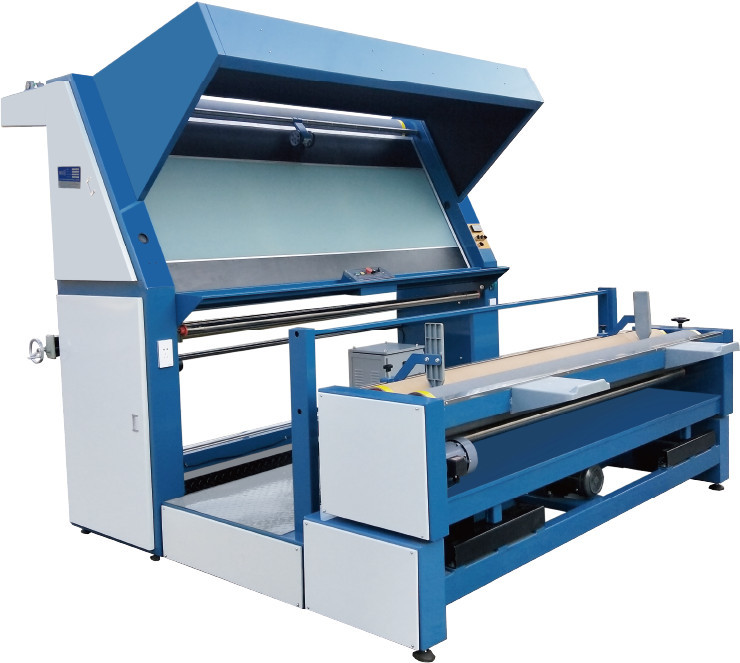 (Suntech fabric inspection machine)
HAYLEYS FABRIC PLC, a well-known textile company in Sri Lanka, has established a decades-long senior partnership with Suntech. Over the past ten years, it has purchased hundreds of Suntech intelligent cloth inspection machines and cloth inspection packaging lines. The return rate is extremely high. . After each use, we are full of praise for our efficient cloth inspection system, and a video is specially shot for our cloth inspection machine.
HAYLEYS FABRIC PLC.Video as thanks
HAYLEYS FABRIC PLC., a pioneer in woven fabric manufacturing, was established in 1992. It was publicly recognized by its own brand INNO. It is listed on the Colombo Stock Exchange with a total asset value of US$48 million. It is controlled by Hayleys PLC, the largest enterprise group in Sri Lanka. , A world-class fabric manufacturer with highly innovative capabilities, has established long-term strategic partnerships with international brands such as L-brand, Calzedonia, Nike, NEXT, Decathlon, PVH and Asics.
The parent company Hayleys PLC is one of Sri Lanka's most prestigious and award-winning corporate groups, Sri Lanka's largest consumer and retail chain operator, with a diversified business portfolio covering manufacturing, transportation and freight forwarding (including ship ownership), power and energy (Solar, hydropower and wind energy), agriculture (including equipment, fertilizer and seeds), urban and resort hotels, travel and tourism, engineering, tea and rubber plantations, with an annual turnover of more than US$1 billion, one of the oldest commercial firms in Sri Lanka First, with a history of more than 140 years.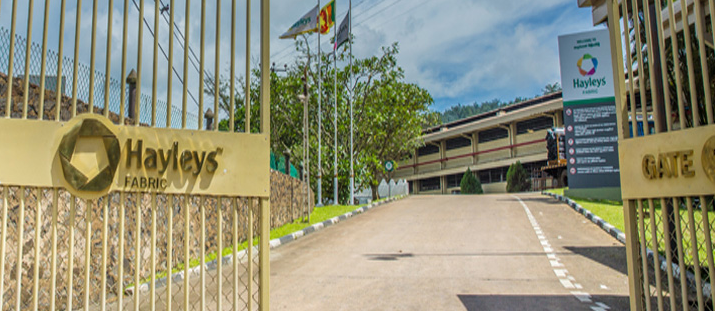 Speaking of the fate with HAYLEYS FABRIC PLC., it can be traced back more than ten years ago. On that day, Suntech sent a help message on the homepage of Suntech. The customer said that due to the holiday of Sri Lanka workers and the serious shortage of manpower, a group of large customers ordered fabrics soon. What should I do if no one inspects the fabric after the receipt is issued? Can you help inspect the cloth?
The Suntech staff first calmed down the other party's emotions, analyzed the pros and cons of the situation at the time, and said: "Even if you can arrange a group of cloth inspection workers to inspect the cloth immediately, it is expensive for the workers to go to Sri Lanka, and the manual cloth inspection is slow, which will delay the progress. . Why don't you try the smart fabric inspection machine?"
The customer said that he had never used the fabric inspection machine before, and he dared not use it rashly. We immediately stated that we just wanted to help them solve the problem and we can try it first. We will send professional technical support personnel to help them solve the equipment problem and ensure the normal operation of social security. In this way, they can complete the fabric inspection by themselves without adding manpower, and they can catch up with the fabric deliver.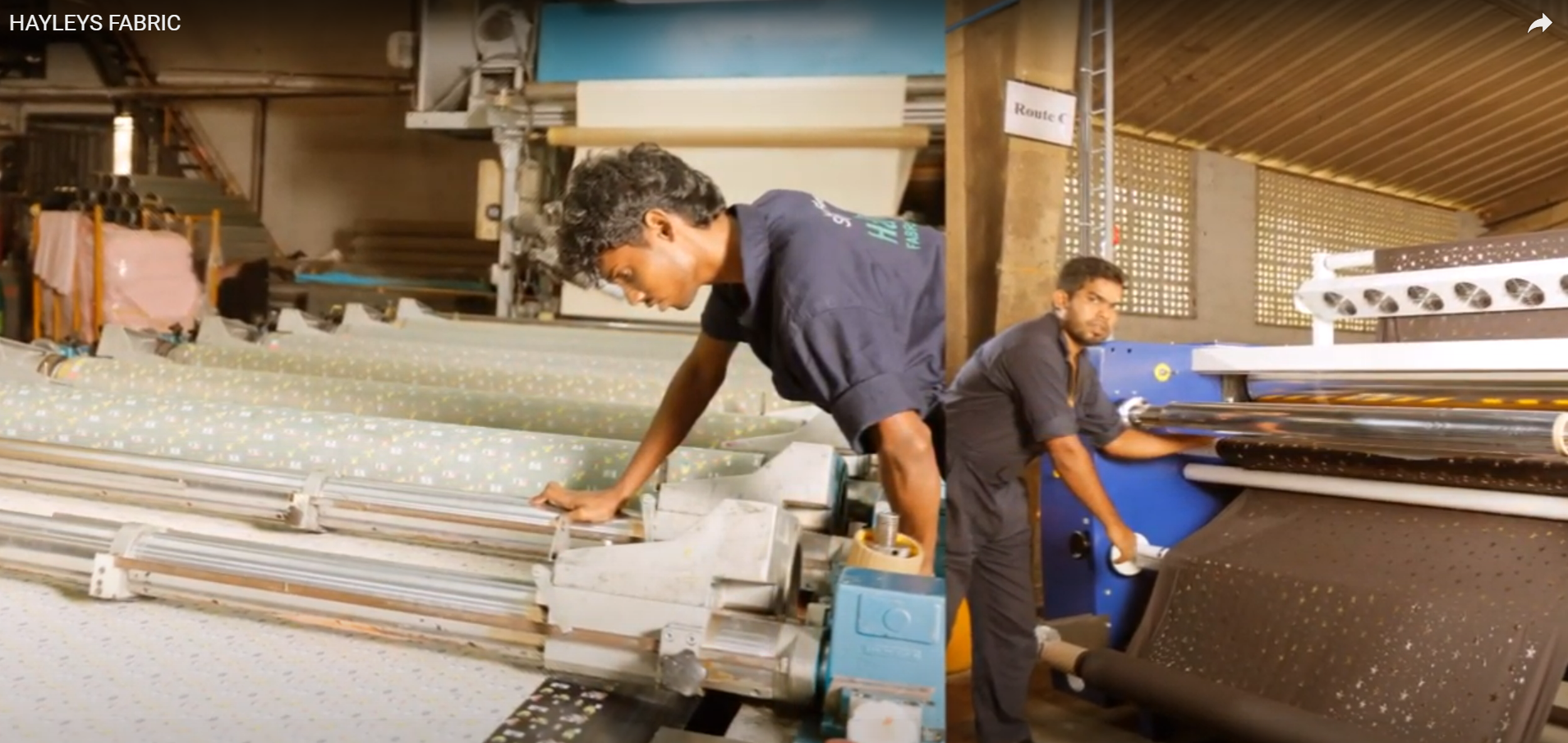 They said they could give it a try, and a dead horse can be a living horse doctor. In this way, we immediately delivered the equipment and sent an overseas technical support engineer to Sri Lanka. In half a day, we installed and adjusted the fabric inspection machine for them. They only used one fabric inspector to complete the previous 5 fabric inspectors. The workload and efficiency have been greatly improved, and the inspection progress has doubled as expected. Finally, the other party successfully delivered the fabric to the customer.(try Suntech fabric inspection machine)
After that, the customer readily purchased more than a dozen of our fabric inspection machines at one time, and since then reached a senior strategic partnership. This customer is HAYLEYS FABRIC PLC. To this day, they are still obsessed with the rescue of the rivers and lakes. They have also witnessed the growth of Suntech. They bought more than a dozen Suntech first-generation fabric inspection machines, and later bought all of our improved and upgraded fabric inspection machines.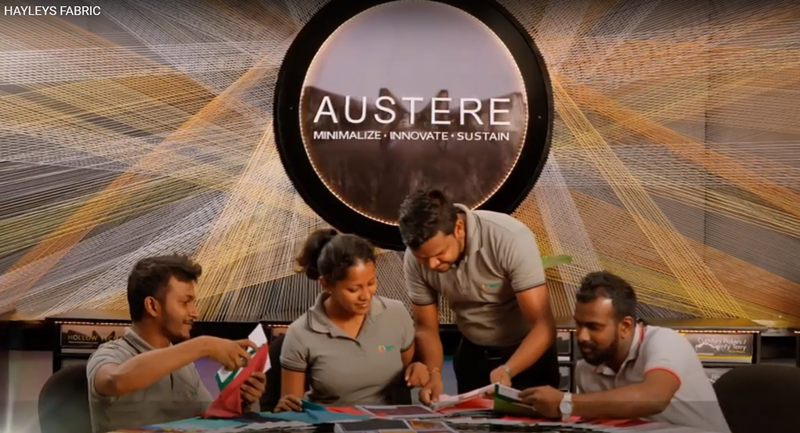 At present, Suntech can provide traditional cloth inspection machines and cloth inspection packaging production lines. The materials used are 4MM A3 steel. The key parts of the equipment are selected from well-known brands: Chengbang motors, Delta inverters, Siemens contactors, Schneider Button, the quality is absolutely guaranteed. Therefore, the lifetime of Suntech fabric inspection equipment exceeds that of most manufacturers' fabric inspection equipment on the market. Please inquire for details.