Japan launched catering masks, calling on people to wear masks to eat. Masks are still necessary in the future
Share
Issue Time

2020-12-10
Summary
Japan requires people to wear a catering mask that can cover the area around the mouth when eating, and introduces a creative catering mask called "can chat Jun". Suntech is good at innovation in mask production. Sjeex integrated automatic flat mask machine and N95 mask are specially designed for surgical mask and N95 mask production, covering multiple functions of mask production. One mask machine can complete the whole production process.
According to the Asahi Shimbun reported on the 12th, Japanese health care and labor minister Kenji tanamura pointed out at the meeting that the number of people infected in the past week was twice that of last week. Now it is an important situation to prevent the outbreak of infection, "it is extremely dangerous at present, and it is completely possible to lead to serious consequences."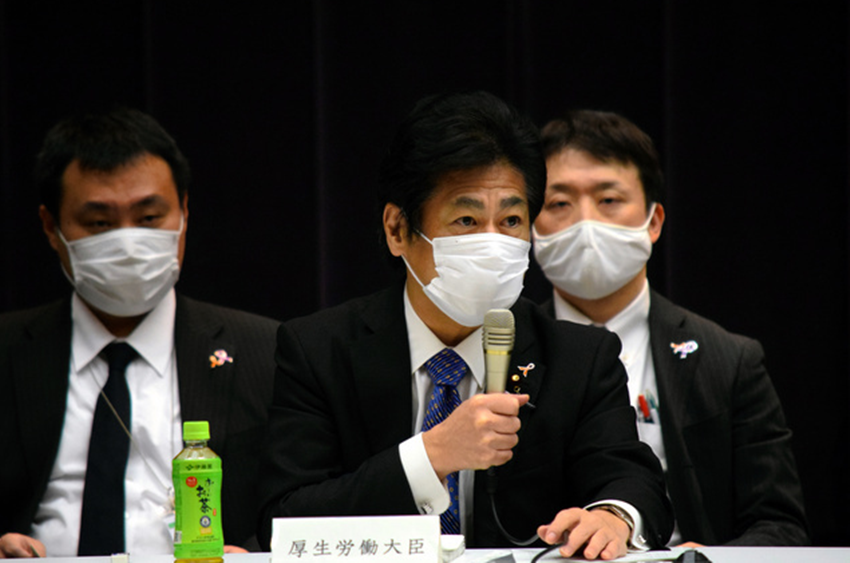 Tiancun asked that the "new coronavirus infection countermeasures branch meeting" should issue prompt to the public and relevant personnel of the industry as soon as possible. When dining, they must wear catering masks that can cover the mouth area. "What can be done is to start with drip, and prevent the spread of explosive infection bit by bit."(Click to share to Facebook)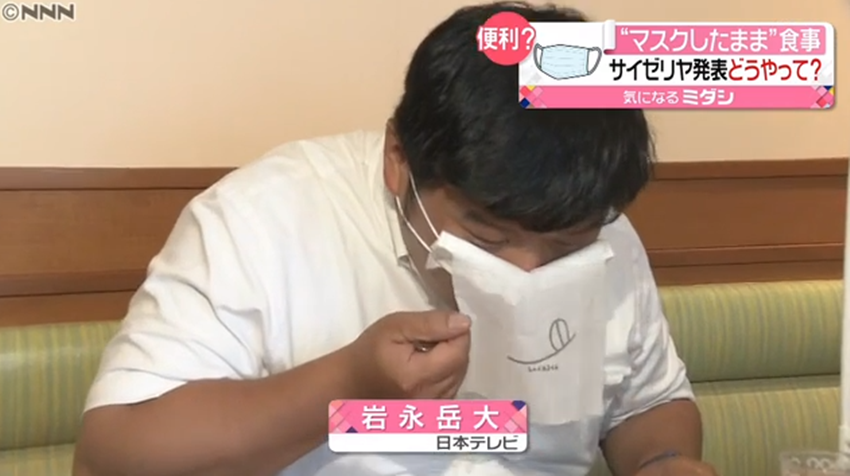 Japanese fast food brands immediately launched innovative catering masks, which were equipped in all stores, and named it "can chat Jun". It is said that "can chat Jun" can let people chat at dinner, effectively prevent the spread of the virus. Part of the catering industry in Japan is also starting to promote the catering mask.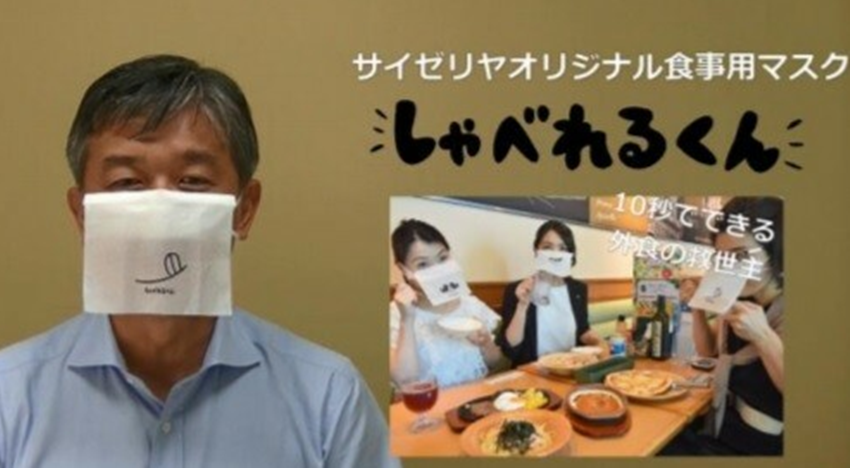 Although this kind of mask is full of creativity and is very suitable for dining, the effect of isolating bacteria is certainly not as good as surgical mask, N95 mask and other special masks. When you walk out of the restaurant, you should wear regular masks. In the face of today's severe epidemic situation, the demand for masks is still huge, and the production of masks is urgent.(click to share to linkedin)
1. Suntech mask machine
The Japanese are good at innovating in the form of masks, while Suntech is good at innovating in the production of masks. Suntech integrated automatic face mask machine and N95 mask are specially designed for surgical mask and N95 mask production, covering mask material cutting, sewing, ear folding, visual inspection, sterilization, online packaging and other functions. One mask machine can complete the whole process of mask production and directly produce usable masks. The production efficiency is high and the production speed can reach up to 160 pieces/ minute,The delivery time is as short as 3-10 days, only one operator is needed, which greatly reduces the labor cost. It is very suitable for countries with high labor cost in Europe and America.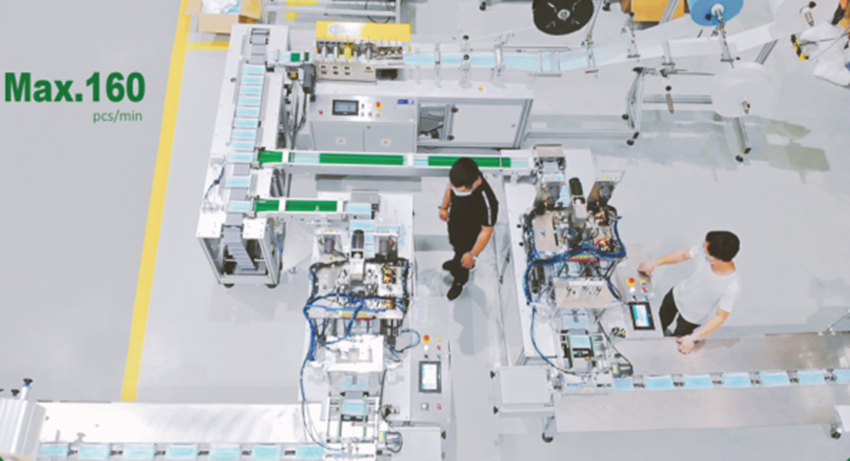 2. Suntech meltblown machine
Meltblown cloth is the core part of mask which can isolate bacteria. Therefore, the most important link in mask production is to produce meltblown cloth, which requires the use of meltblown machine. This machine adopts the advanced technology of Japan, uses German demage CNC machining center and Italy FIDIA gantry five axis high-speed milling, and is made by adding fluid polishing. The diameter of spinneret plate can reach 0.25 mm, the air wire drawing is 1-4 μ m, the wire spraying is fine and uniform, and the melt blown filtration rate is high enough.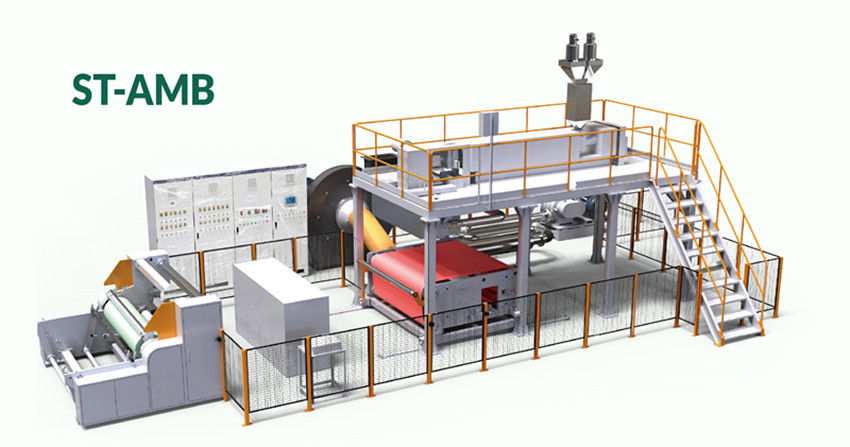 3. Suntech mask material
Of course, if you don't want to use the meltblown machine to produce meltblown cloth, you can buy it directly. We provide melt blown fabric, spunbonded non-woven fabric and other mask materials, which can meet the production requirements of I / II / IIR, 1 / 2 / 3, kn95 / N95, ffp1 / FFP2 / ffp3,
Specification, color, gram weight, etc. can be customized. All materials have Intertek, TUV, SGS, gttc and other certificates. Some customers have already made masks with Suntech's mask machine and mask materials and passed the local inspection.