In the post epidemic era, the mask is not separated from the body, and the Suntech mask machine should assist the production of mask
Share
Issue Time

2020-12-08
Summary
Masks have become a necessity of life in the post epidemic era. Suntech mask machine is a full-automatic flat mask machine with functions of cutting, sewing, ear folding, visual inspection, sterilization and online packaging. It can intelligently screen unqualified masks. One device can handle all mask procedures. It has high production efficiency and delivery time is as short as 3-10 days. It provides customized and perfect after-sales service.
In 2020, the topic that cannot be bypassed is "covid-19 situation", and the hottest keyword is "Mask". At present, the international covid-19 situation has reached the "major disaster" level, and the struggle against the new coronavirus has a long way to go. In the future, "war covid-19" is probably the main cause of mankind, and masks have become a necessity in the post covid-19 era.(click to share to linkedin)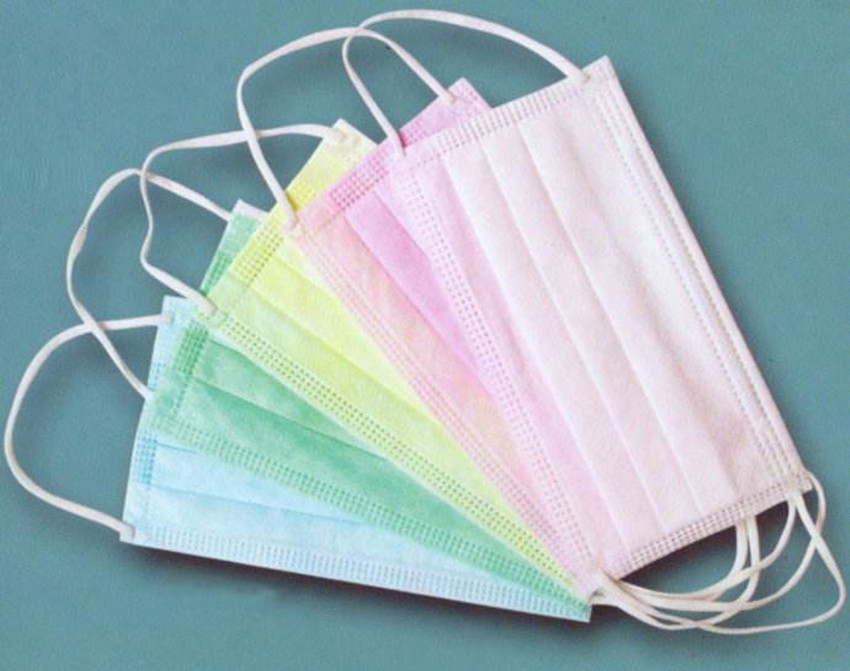 Part01 can't walk without a mask
Take the bus, take the subway, take a taxi
You can't ride without a mask
Go to the hospital, go to school, go to the office, go to the restaurant
No mask, no door
Mask law in the Netherlands
Fine 95 euro for not wearing a mask
Nearly half of the states in the United States are required to wear masks
France, Britain, Germany, Iran, Australia and other countries
implement mandatory mask orders
Masks have become a life pass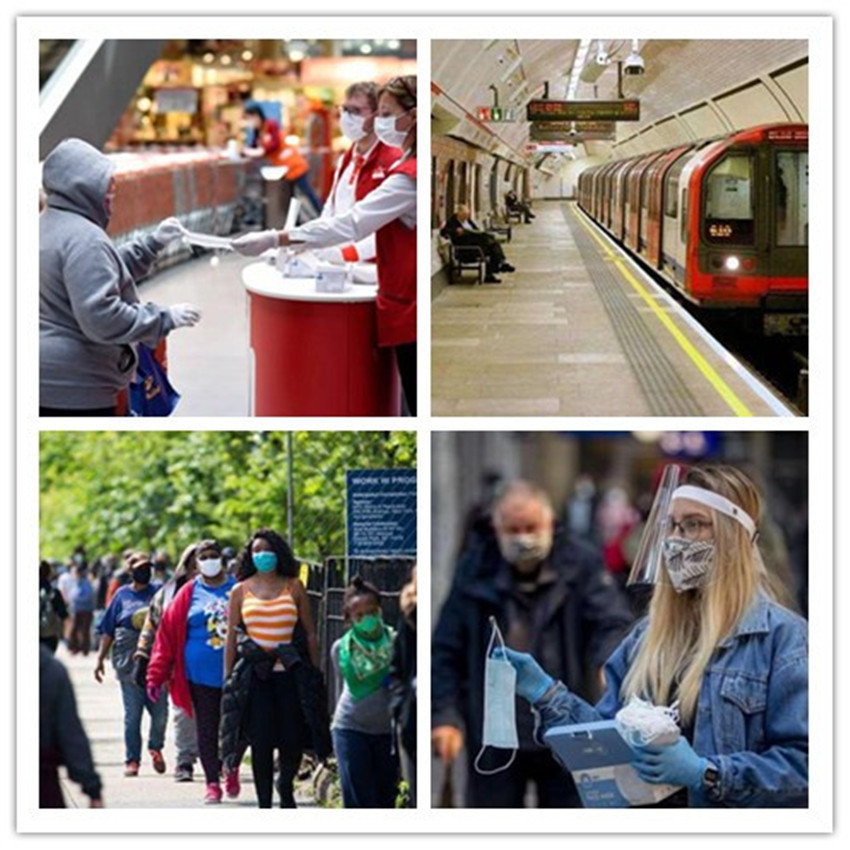 Part02 wear mask to prevent cold
Because of wearing masks every day in 2020
I haven't had a cold this year
It can be seen that wearing masks can prevent colds
Even if there is no new coronavirus
You can wear a mask if you have nothing to do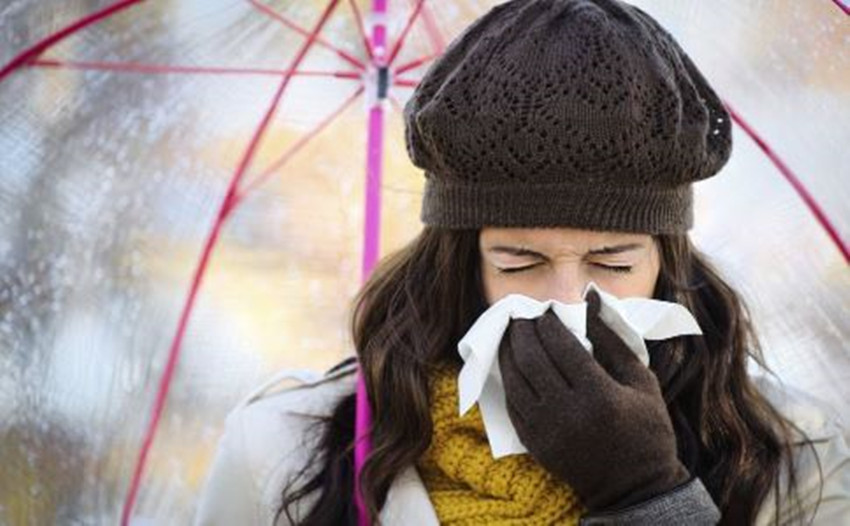 Part03 keep warm in winter, mask is necessary
Cold air inhalation in winter
Easy to induce rhinitis and cold
Put on a mask and be fully armed
Keep the cold air out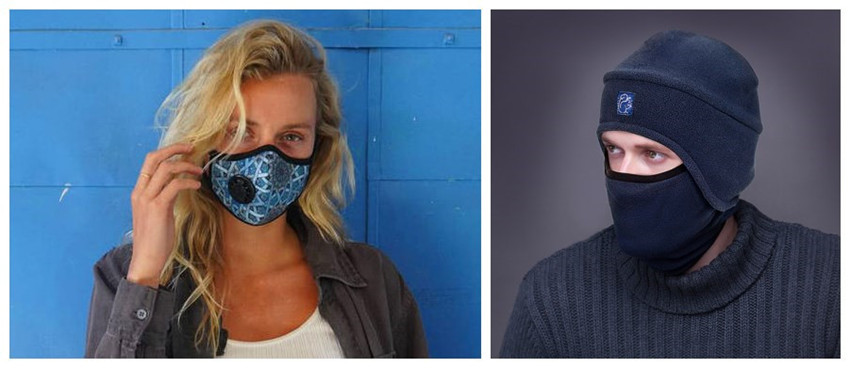 Part 04 PM2.5 is not far away, and masks are still in office
Due to the new network star "new crown" dominates the screen
You may have forgotten the net red "PM2.5"
Everyone talks about the cruel role of environmental protection circles
It still exists today, and winter is more prevalent
Even if there is no new outbreak
N95 is also essential in haze days in winter
1. Complete functions and intelligent production
Wearing a mask has many advantages mentioned above, and it may become one of the necessities of life in the future. However, at present, the productivity of international masks is still insufficient, especially after the compulsory wearing of masks in Europe and the United States. In order to support the production of international masks, Suntech has focused on core technology and resources to design, develop and manufacture an automatic flat mask machine with functions of cutting, sewing, ear folding, visual inspection, sterilization and online packaging, which can be used for intelligent screening Select unqualified masks, visual inspection and sterilization are the biggest highlights,one equipment can handle all mask procedures, and the integrated production mode only needs one operator, which greatly reduces the labor cost. It is especially suitable for European and American mask manufacturers with high labor costs.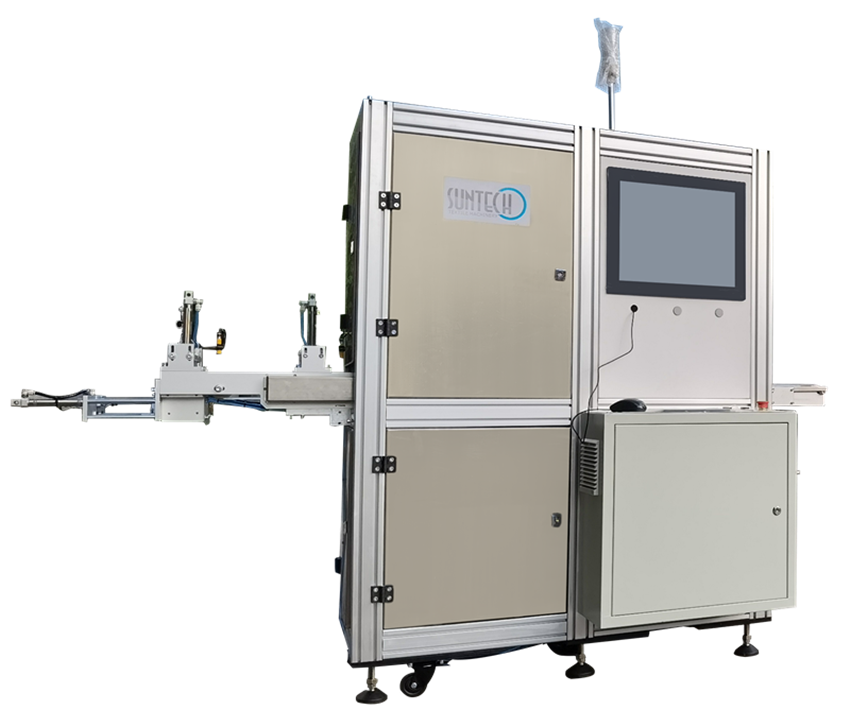 (visual inspection and UV)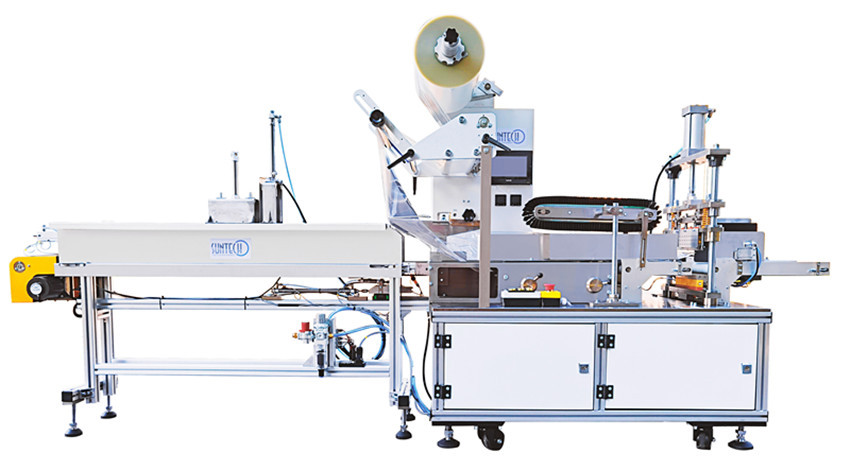 (online packing)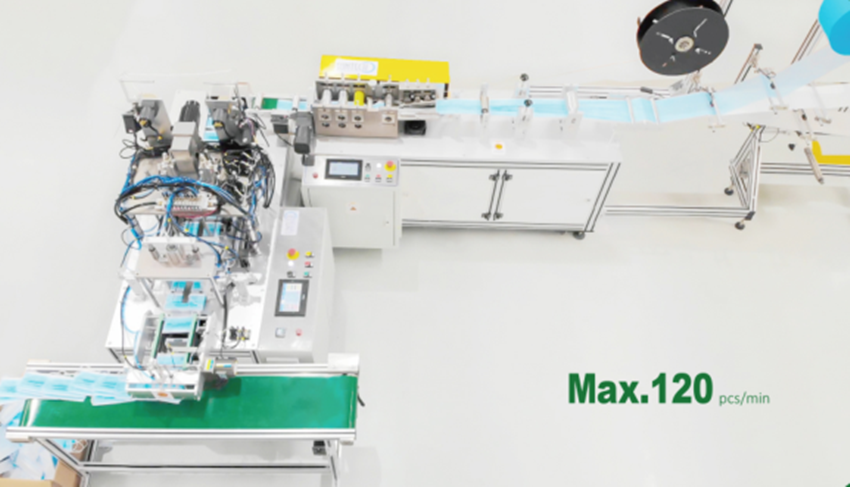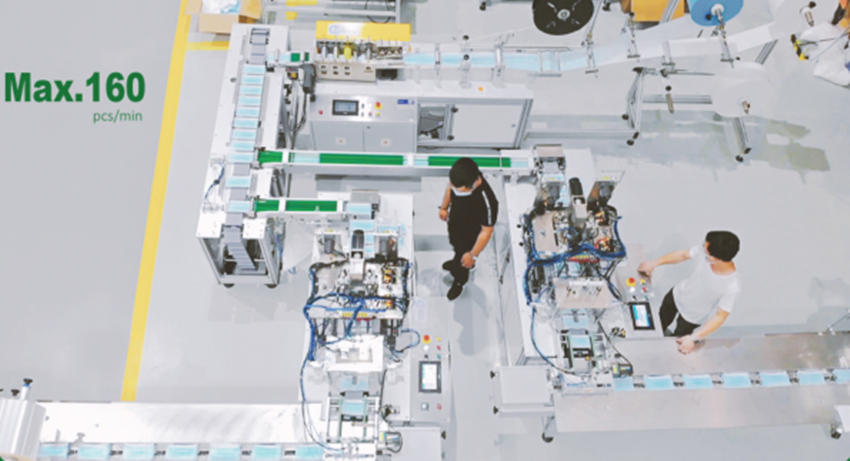 2. High production efficiency
The production speed of ST-AMM (1 + 1) high-speed automatic flat mask machine can reach 120 pieces / min, ST-AMM (1 + 2) high-speed automatic plane mask machine can produce 160 pieces / min, ST-AMM (N95 / FFP2) high-speed automatic mask machine (ear belt type) production speed can reach 80 pieces / min, ST-AMM (N95 / FFP2) high-speed automatic mask machine can produce 80 pieces / min The production speed of hood machine (headband type) is up to 40 tablets / min. At the same time, the Suntech mask machine has good fabric tension control, fabric edge control, and can also provide full servo control.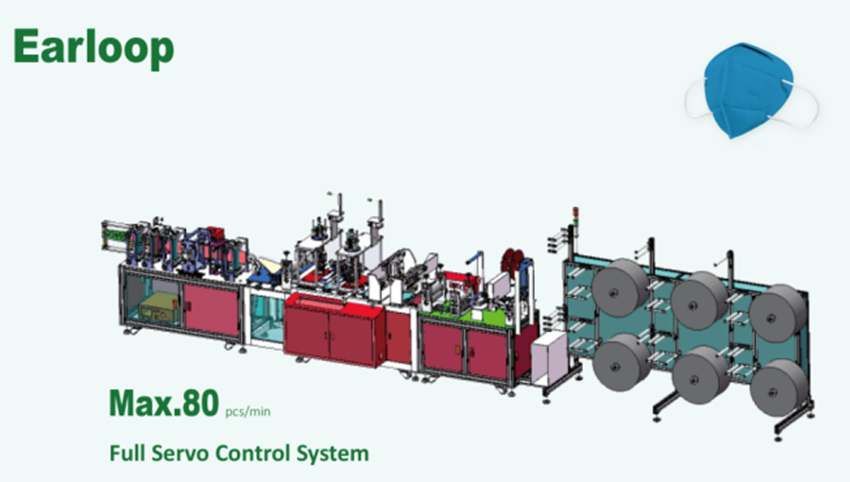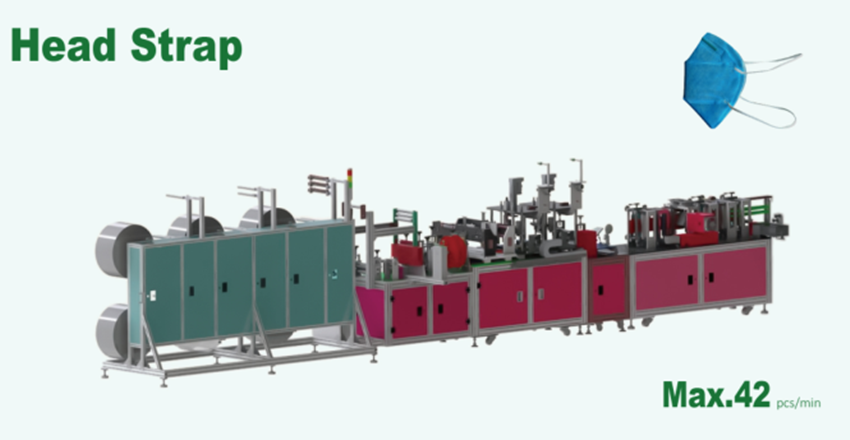 3. Short delivery time
There is no time to delay the production of masks, and the delivery of mask machine should keep pace with the covid-19 situation. The delivery time of ST-AMM (1 + 1) high-speed automatic face mask machine is as short as 3-5 days, that of ST-AMM (1 + 2) is as short as 5-7 days, that of ST-AMM (N95 / FFP2) is as short as 7-10 days.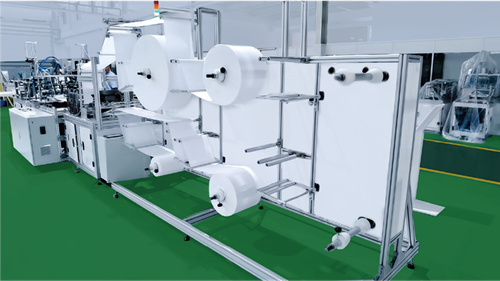 4. It can be customized and the after-sales service is perfect
As one of the leading design and manufacturers of textile machinery, Zhejiang Suntech Machinery Co., Ltd. has more than 4500 customers and 10000 machine installation cases in the world. With rich experience in equipment customization, it can meet the needs of customers in terms of host machine auxiliary equipment configuration, assembly process and mask production process In all kinds of mask production, good reputation, high return rate.
The after-sales service of Suntech mask machine is guaranteed, with a warranty period of up to 13 months. It provides all-round technical support for overseas engineers, provides equipment operation and process skills training for users, continuously tracks the use of users' equipment, provides timely technical support, greatly reduces the equipment failure rate, ensures the efficient operation of the equipment, guarantees the output effect of the equipment, and greatly reduces the operation and maintenance cost.