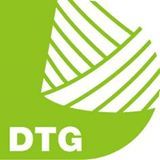 Suntech in DTG 2016

Weave More Textile Businesses and Profits from DTG 2016
The 13th Dhaka International Textile & Garment Machinery Exhibition (DTG 2016), highly acclaimed as "mini ITMA" of South Asia, will open on Jan. 28 for a four-day run at the Bangabandhu International Conference Centre (BICC). As the largest annual event for Bangladesh's textile and garment industry, the show is jointly organized by Bangladesh Textile Mills Association (BTMA) and Yorkers Trade & Marketing Service Co., Ltd.
Bangladesh's leading textile and garment machinery show
Since the first edition of DTG was held in 2004, it has become an increasingly significant textile and garment event in Bangladesh, with its scale setting new records year by year. As the largest textile and garment machinery show in Bangladesh,DTG 2016 gathers more than 1,000 globally leading brands from 33 countries and regions, including Austria, Bangladesh, Belgium, Brazil, China, Czech, Denmark, France, Germany, Hong Kong, India, Indonesia, Ireland, Italy, Japan, Korea, Malaysia, Netherland, Pakistan, Poland, Portugal, Romania, Singapore, Spain, Sweden, Switzerland, Taiwan, Thailand, Turkey, the United Arab Emirates, the United Kingdom, the U.S.A and Vietnam. They will use 1,160 booths to display a wide variety of state-of-the-art textile and garment technologies, machinery, parts, accessories and the latest market trends, with quite a few innovative and versatile machinery models to be debuted at the fair.
During the four-day show period, exhibitors will showcase their high-caliber machinery covering all aspects of the entire textile and garment industry supply chain, including spinning, weaving, knitting, dyeing, printing, finishing, testing, washing, embroidery, sewing and other related equipment. Numerous renowned brands will attend the show, including MAYER & CIE, PAI LUNG, SANTONI, SHIMA SEIKI, STOLL, TERROT, PICANOL, M&R, CTMTC, FONG'S, GROZ-BECKERT, KARL MAYER, LMW, RIETER, SAURER, TAJIMA and TOYOTA, among others.
Transformation and upgrade needed to meet challenges
Bangladesh's garment industry has several challenges that it needs to address, including the rising labor cost, the growing workplace safety issue, and the increasing competition from other countries such as Vietnam and Cambodia. To secure sustainable business development in the world market over the long term, Bangladesh should improve its export-oriented textile and readymade garments (RMG) sectors and offer more competitive pricings. While boosting added value to products is one of the best countermeasures, it's also highly imperative for Bangladesh's garment industry to upgrade its machinery and equipment to effectively meet market challenges.
More business opportunities and partners waiting for you
The 13th Dhaka International Textile & Garment Machinery Exhibition is a must-attend annual trade event in Bangladesh. It is an ideal platform for quality manufacturers to demonstrate their glamorous machinery models, and for textile and garment enterprises to locate potential partners and share industrial expertise and technologies with them. The organizers will keep working hard to render better services to show-goers and generate more business opportunities for all participants in the DTG.
The manager of Suntech Mr. Jackey Shen attended this exhibition. We aim to find more business partners
and devote ourself to improve "Made in China" Brand. We will show our quality and professional to the world.
The main products of Suntech:
ST-WFIM Woven Fabric Inspection Machine
ST-HSCM Manul Fabric Sample Cutting Machine