A
ST-ARPM Automatic Fabric Roll Packing Machine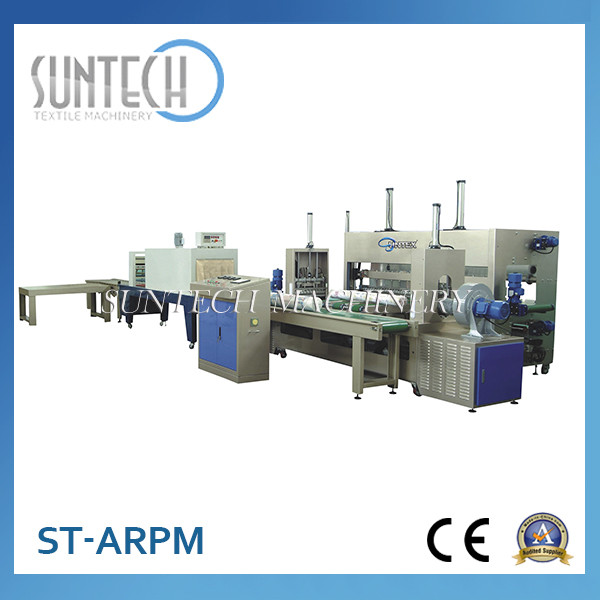 Automatic Fabric Roll Packing Machine is used to pack fabric rolls for vacuum effect.
How can the machine pack fabric roll in order?
The whole process is controlled by PLC and adjusted by photo-sensor.
1.No auto storage conveyor: if the speed of packing can catch up with the speed of rolling,there is no need to add storage stage. Several Inlet Conveyor + Packing Machine
When the fabric roll is in width wrapping conveyor for main sealing,all the other fabric rolls will stop at the Inlet Conveyors. Once the width sealing finished and the fabric roll leave to side sealing,the photo-sensor detect the width wrapping conveyor is empty and it would send signal to start the inlet conveyor for next fabric roll packing.
2.An auto storage conveyor will be recommended to install since the speed of packing can't catch up with the speed of Rolling.
When the photo-sensor detect there is no fabric roll in inlet conveyor,it would send to start the auto storage conveyor to send fabric roll to inlet conveyor.