What is the Fabric Type for Tubular Fabric Slitting Machine?
Share
Issue Time

06-08-2016
Tubular fabric slitting machine is used to open/slitting tubular fabric in dyeing and finishing procession.
There are two main types of tubular fabric slitting machine for choice, to meet different demand:
ST-TFSM-01:
It is mainly applicable after rope dyeing. It is used to slit and open roped fabric, and specially designed for continuous high speed operation in automatic mode.

The machine material could be A3 steel or Stainless Steel. So the fabric could be:
1. Dry fabric
2. Semi-wet fabric
3. Wet fabric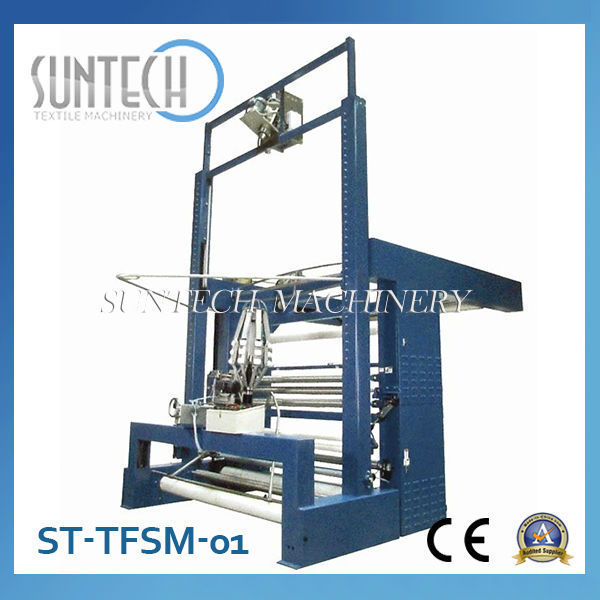 ST-TFSM-02:
It allows the cutting and opening of tubular raw fabric from roll. The cut on the fold of the fabric is made by a disk cutter.
The fabric for this model, could be dry only.