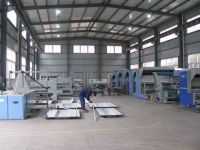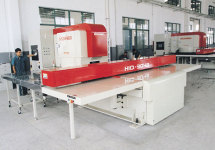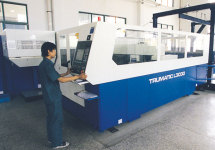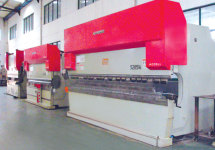 Your Development Partner Always!!
Suntech is one of the leading designers & manufacturers on textile machines for weaving & finishing units, especially for Fabric Make-up Machines and Material Storage & Handling Equipment. Over 50 years experience, Suntech now has its brand office in Hong Kong and two factories in Ningbo city, Zhejiang. In year 2018, Suntech becomes a member of Zhejiang Strength Machinery Group,which is located in Hangzhou city, Zhejiang.
Today, Suntech has become a significant name in textile machinery's field due to its diverse product range that serves to the demands of the textile industry worldwide. Its scope of products includes:
1. FABRIC MAKE-UP MACHINES:
●Batcher Winders
●Fabric Inspection Machines
●Fabric Rolling Machines
●Fabric Folding Machines
●Fabric Cutting Machines
● Fabric Roll Packing Machines
2. MATERIAL STORAGE & HANDLING EQUIPMENTS:
●Computerized Beam Storage System (Beam Stocker)

●Electric&Hydraulic Warp Beam Trolleys
● Electric & Hydraulic Cloth Roll Trolleys
●All kinds of Warp Beams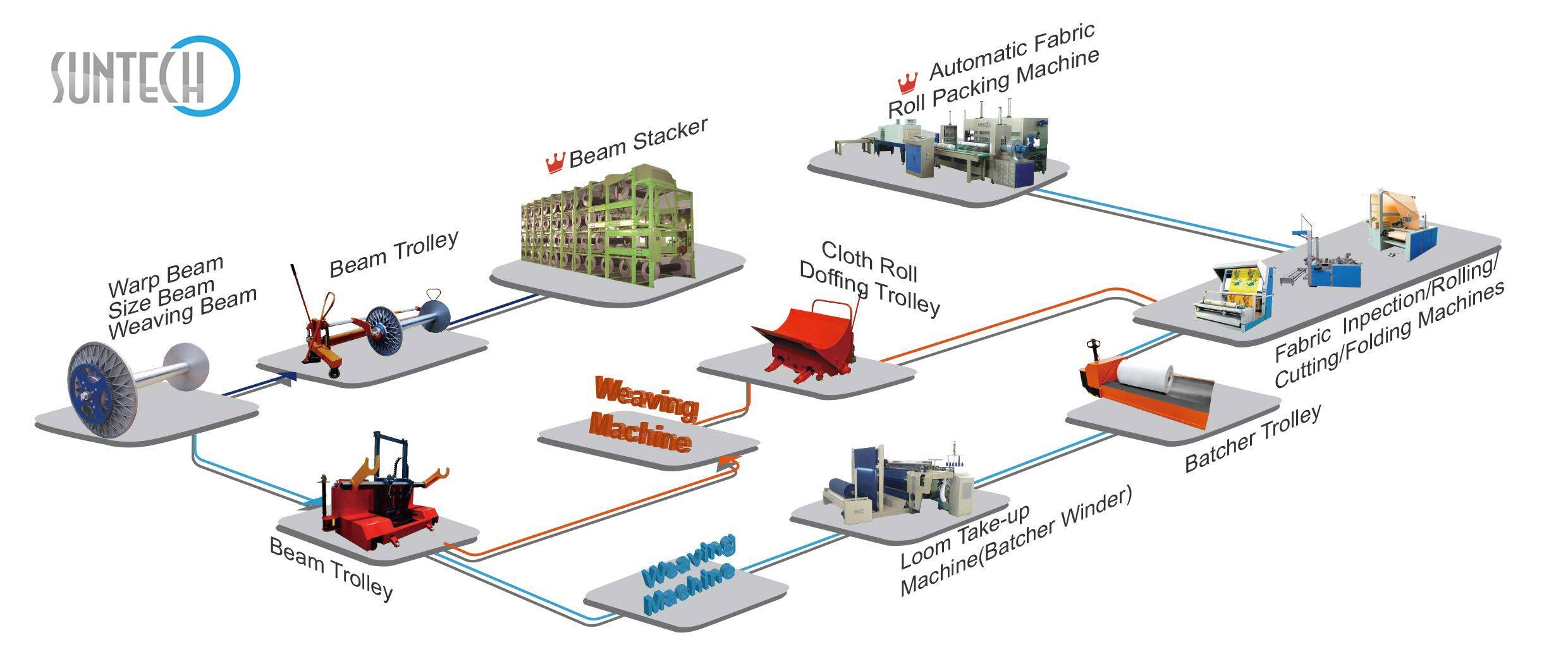 What's more, Suntech has the capability to design every unique machine to satisfy its customers'special requirements.

Suntech's global vision and ambition has not limited its success and growth in the domestic market. With more than 4,500 customers and 15,000 installations around the world, Suntech now has its agent network in America, Canada, Italy, Germany, Russia, Mexico, Argentina, Colombia, Peru, Ecuador, Guatemala, Indonesia, Thailand, Philippines, India, Pakistan, Bangladesh, Sri Lanka, Uzbekistan , Iran, Egypt, South Africa, Syria, Mauritius, etc. Over 100 countries!